Regular price
Sale price
$49.99 USD
Unit price
per
Sale
Sold out
Bullet Smoker® Weather Resistant Cover
Protect your Bullet Smoker® from the elements with our durable, weather-resistant cooker cover.
Made of Heavyweight Nylon Lined with PVC
Fits the Bullet Smoker Only
View full details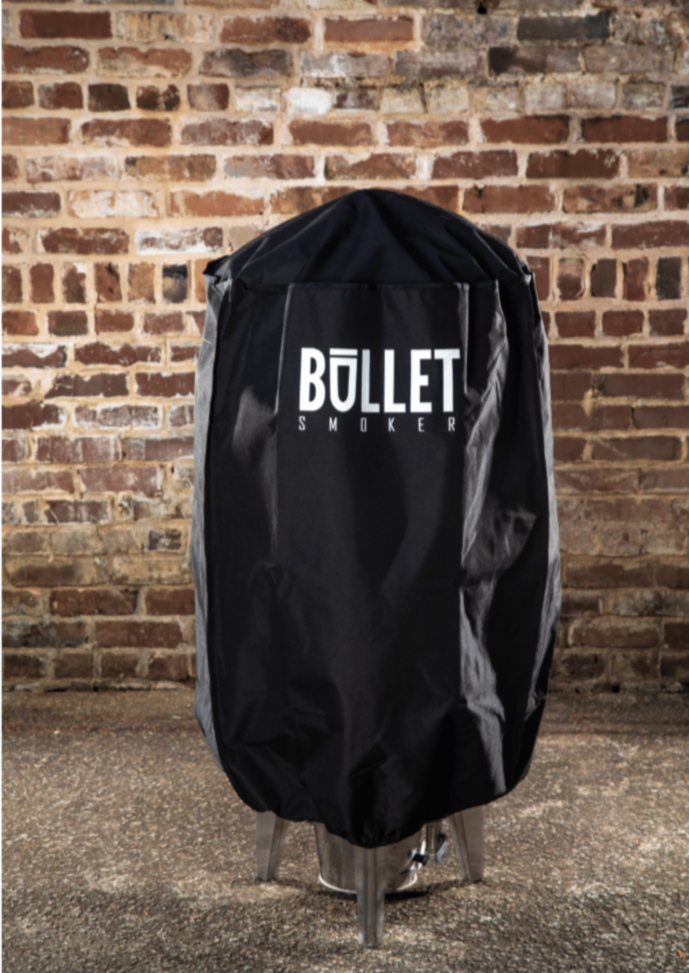 The first Orion
Overall it's good smoker, few think could be changed, the peg the old the grate are flimsy grate fall inside of not carefully balanced , when lifting the charcoal older it's heavy the handle will come off the guide resulting in injury if full hot charcoal, could not keep in place also out the guide the handle resulting in difficulty and hazard when very hot I wear oven mitt to reguide the handle , this charcoal holder it's to small in consequence does not hold a lot charcoal not producing a lot heat the higher went was 325',don't produce a lot of smoke , it also have small opening in bottom to small to do anything could fit the small charcoal or anything else in there not sure what's point? Very hard to remove the ashes because this such small opening . The large door is very high makes difficult to drop the charcoal in the incinerator. Overall does the job it's your call if want to deal with all that. Thank you
Bullet Smoker® Weather Resistant Cover
Orion bullet smoker
Works great really like it only complaint is the themontor is stuck at 100 degrees could you send me a replacement please. Thank you.
Bullet Smoker® Weather Resistant Cover
Forget about Traeger🤩
Hands down the best smoker I've seen in person. I bought a hybrid smoker 2 years ago that was $750 ended up not being so accurate and numbers bouncing around on the screen and just overall unreliable. From there I started searching the internet about different variations of smokers and stumbled across this bullet Beauty! From there I put it in enough consideration to go ahead and pull the trigger plus there was a sale going on and they offered a cover which yes it did come with it. From there I started slowly understanding I've never operated with a charcoal and wood smoker like this before, I smoke some T-bone steaks and burgers. The process is super fast easy and Smoky yummy! Next I smoke a giant filet of salmon and it came out incredibly tender with no effort literally on my behalf it was entirely the smoker. I just seasoned it with a couple different seasonings and some Thai-ger sauce from Wholfoods.. AMAZING 👏🏻
I'll never look back, this is the only smoker I will ever own again. Nothing electronic straightforward easy as Apple pie. Thank you so much for creating such a easily operable and amazingly smoker!