Regular price
$49.99 USD
Sale price
$29.99 USD
Unit price
per
Sale
Sold out
Casters for your Original Orion Cooker. Allows you to roll your cooker out to cook. DO NOT move while cooking.
Includes 4 casters in a set.
NOTE: THIS PRODUCT ONLY WORKS WITH THE ORIGINAL ORION COOKER.  IT DOES NOT FIT THE LARGE OR SMALL ORION COOKER
View full details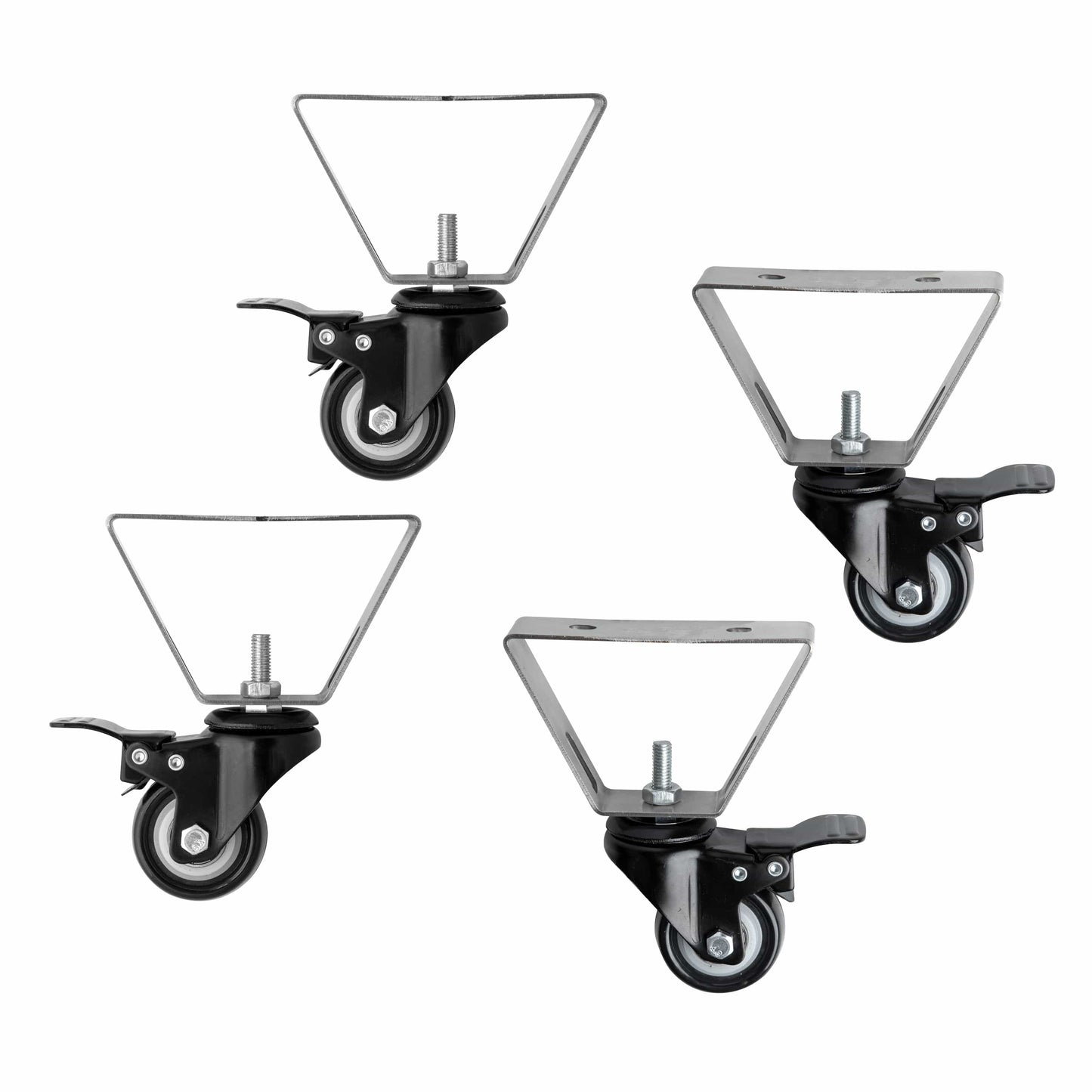 Got my casters!
I received a set of casters within a few days of ordering. They were for for the Original Orion cooker which I had only bought a couple of weeks prior.
I was surprised that they came with a full set of stainless steel bolts and washers, as I was able to use the ones securing the legs, after removing them.
One of the casters had to have the nut securing the ball race slackened, as it would not swivel and another had to be tightened. It lseems that the manufacturer's final quality control was not quite up to par although the quality of materials is very good indeed. One thing I noticed is that the picture on Orion's website indicates that all four casters have locking brakes but only two of mine have this. I don't know if that makes it less safe but perhaps two is sufficient on a level surface.
However, after installing them, I am very pleased with how easy it now is to move the cooker around my patio and would definitely recommend them.
Still Waiting
I received the casters but when will I receive the cooker?
They worked very good for moving the cooker around.
easy roll-a-round
When I say these casters, I needed to get them. Much, much better than carrying the cooker around to clean.